Latest Kudos!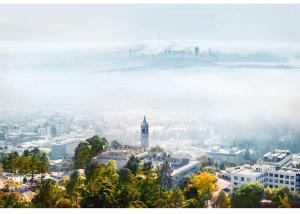 Read about our latest staff appreciations. For an A-Z list of past staff appreciations, visit Kudos A-Z.
We include and excel, together
Adam Zukauckas-  nominated 3/10/2016 "Adam is a great partner to have in CSS-IT! He is a problem solver, and always provides thoughtful and timedly feedback. I appreciate all the support he has given the bConnected team, especially with moving end users from Calmail to bMail." (Jennifer Bellenger, IST-API)
Toni Ward- nominated 3/10/2016 "Toni is currently providing support with our cleanup effort to assign mailing list owners for unowned lists. She graciously stepped up to serve as gatekeeper for the incoming responses, which is in addition to her regular workload. I appreciate her willingness to help, and her positive approach!" (Jennifer Bellenger, IST-API) 
Eric Wong- nominated 2/22/2016 "Eric demonstrates a habit of thoroughly helping clients, being willing to take out his time and energy though he's not obligated to. A client approached his fellow consultant asking for help with wifi set up. The consultant referred the client to SCCS (which wouldn't have been open until 4 hours later), but Eric decided to take up the responsibility to further ask about her issue and ended up spending a decent amount of time to resolve her issue." (Anonymous)
Darlene Kawase- nominated 2/1/2016 "In addition to being a warm and friendly colleague, Darlene has and continues to be helpful, attentive, and responsive when our team requests for assistance with perplexing enrollment/account issues in bCourses. She is really great to work with, and I so appreciate her hard work and dedication." (Paula Miranda, ETS)
Lisa Weber- nominated 1/26/2016 "I am constantly sending requests to Lisa to either update existing library web pages or to create a new web page. She always manages to squeeze in my request despite her busy schedule. She delivers quality work effectively and efficiently (with a positive and upbeat attitude). I enjoy working with Lisa and appreciate all that she has done for us. On behalf of LCIS, thank you Lisa Weber for all of your assistance!" (Jay Boncodin, Library Computer Infrastructure Services)
We imagine and innovate
Pooja Ojha, IST. "I appreciate the extra time and conscientious effort that Pooja put into improving our IT system. It will enable our program to provide up to date information and better service. Thank you Pooja!" (Linda Lundberg, Transition Services – Human Resources) 

Clarissa Yeung, ETS. "Clarissa has a long standing reputation for stellar performance on multiple cafe projects! She has adjusted quickly to her role as lead and continues to infuse energy and direction into this critical function!" (Jon Crumpler, ETS)
Lisa Martin, HAAS-ECSM. "Lisa looks at the BIG picture. She offers suggestions for process improvement - even if she can make them, and she offers sympathy if change cannot be made." (Karen Latora,HAAS-DAR)
We simplify
Melinda Collier, Adminstrative Assistant III. "I call Melinda at least three times a day to ask questions and she always answers her phone and she has the answers to all of my questions! Melinda is the best she knows everything about travel, entertainment, budgets, reimbursements, etc... We would be lost without her! Thank you for everything you do for us!" -- Lisa Torres, Event Coordinator, Team 9.
Clifton Hom, EEI. "Extremely helpful, willing to explain topics in his area of control, and even willing to help with other tasks (historical issues)." -- Johnathon Kogelman, IT Operations, College of Chemistry.
Frances Kendall, IST-Enterprise Data. "Woohoo! Thanks for discovering that our Cal Answers PI Portfolio reports could be a solution for Haas Ladder Faculty so that the campus does not need to spend money building new shadow systems. Great efficiency find and leading the way with cost savings for the University!" -- Mark Chiang, IST Enterprise Data.
Frances Kendall, IST. "Frances Kendall helped her department in process simplification and improvement by taking on Calnet Deputy duties for her unit. She is a great asset." -- Amit Singh, CSS-IT.
Who's living the principles?
We focus on service
Hayley Bower- nominated 3/31/2016 "I am very, very appreciative of the time Hayley took to support the SIS Project in its Onboarding work. Her knowledge of the student journey- from applicant to admit to fully oriented member of the UC Berkeley community- and the systems that support that journey is unique and was extremeley valuable to the development of the welcome process for the Fall 2016 incoming class." (Anne Marie Richard, SAIT)

Amy Ma- nominated 3/7/2016 "She helped me build relaxation chairs at Tolman. We finished real quick because Amy was good at building them, and I really appreciate her help as we worked as a team." (Kevin Kim, ETS)
Daniel Yee- nominated 3/7/2016 "After his shift ended, he was still dedicated toward helping out the client with his printing problem. Shows that he always has that customer-service attitude, not just during his scheduled hours!"(Anonymous, ETS)

Joe Luang- nominated 3/4/2016 "Joe is an employee that has an excellent demeanor and attitude. While working on a project he offers outstanding customer partnership and customer service. He is the definition of professionalism and ensuring success for the client and the project. Thanks and keep up the great work Joe!" (Traci Young, SAIT)
Patrick Wachira- nominated 3/4/2016 "Patrick is an employee who is truly dedicated to giving the best service he can to the impacted customer, campus partner or colleague. When asked to engage in a project, task, escalation or issue, Patrick takes this on with a passion. He sees this as an opportunity rather than work. It is very refreshing to have such a thoughtful and dependable employee. Thanks to you Patrick for your hard work and dedication!" (Traci Young, SAIT)
John Benedict- nominated 3/4/2016 "Here in my department, Research IT, we received an email from Prof. Kiren Chaudhry in Political Science, about a malware problem she was having with our PC. After referring this problem to CSS IT, via a ServiceNow ticket, I started receiving cc's on that ticket, and so was privileged to have a front-row seat in viewing the interactions between John Benedict of CSS-IT and Prof. Chaudhry. Prof. Chaudhry is teaching overseas, and so this consult was necessarily long distance. There were immense challenges of not having direct access to her PC, and a nearly full day/night difference in time zones. Throughout all this, John worked tirelessly with her to resolve her problems, through the use of remote access and conferencing tools. He arranged time to work with her around those time zone limitations, and was always informative, polite, and clear in his communications throughout the process. It was a delight to be a witness to a desktop support consultation as helpful and productive as this one." (Aaron Roberts, Research IT)
Calvin Burnes- nominated 2/29/2016 "Calvin is extremely knowledgeable, gracious, and patient. He takes the time to carefully explain issues, he follows up to make sure that you are OK, and he is a great source of information. It is apparent that he deeply enjoys his work and believes strongly in the campus mission. WIth every support interaction, he listens carefully and diagnoses with openness and objectivity. Calvin maintains a high degree of accountibility in his work and is a leader in setting the service bar very high." (Vanessa Kaskiris, IST)
Janae Spinato- nominated 2/22/2016 "Janae is such a positive addition to the ETS workforce. She has amazing customer service skills and has such a strong and confident voice over the phone, that whenever I pick up the phone, I try to mimic what she does. Regardless of how angry clients get sometimes, Janae sticks to our policies and remains professional." (Kaetyng Chen, ETS)
Nicole Chung- nominated 2/22/2016 "Even though she's doing work on shift, she's attentive to every client that approaches her and is ready to respond to them immediately and politely. She also roams every 15 minutes without fail." (Kenneth Kao, ETS)
Wade McAdam- nominated 2/22/2016 "SAIT would like to thank Officer Wade McAdam for taking time to provide a campus safety presentation to our 1950 University Avenue office. We have many new staff, and they definitely benefited from engaging in conversation with Officer Wade. Every year we have several student-related events where we invite Officer Wade to give a safety presentation and he is always happy to oblige. So, SAIT would like to make sure that he receives recognition for the campus outreach and care he provides to our students and staff." (Michelle-Elizabeth Valle, Student Afffairs IT)
We are accountable to each other
Jeffrey Lau- nominated 3/7/2016 "Jeffrey has the shift after me in Tolman on Tuesdays. He ALWAYS comes at least 15 minutes early. He came about 20 minutes early today. I want to appreciate him for being a very punctual ETS consultant!" (Anonymous, ETS)
John MacDonald, Law. "I really appreciate the work John did to quickly and comprehensively re-establish all law-school services in the wake of the machine-room shutdown over the weekend." (Devin Jones, Law) 

Sean McMahon, Computer Resource Specialist, Campus Shared Services IT. "Sean invested an incredible amount of time resolving the glitches with my computers image. I was in and out of the office in multiple meetings and Sean just moved ahead on the work while I was away and patiently waited for me to return when he needed information from me to proceed forward. He went above and beyond in ensuring the project was completed even though my focus and attention were elsewhere. " -- Michael Thompson, Business Technical Liaison, Campus Shared Services IT.
William Buster, Financial Analyst, Student Affiars. "Will has been developing a financial portfolio system for Student Affairs that will ensure transparency from every level of our accounting structure. Our division has over 400 dept ID's and Will's system makes everyone from the analyst to the budget manager to the executive leadership "ACCOUNTABLE" for their budgets. In addition to the highly improved accountability, Will's system includes a thorough historical analysis of the entire division going back ten years, and enables front line managers to get granular accounting information to help them make timely and accurate data driven decisions. Will's new system not only lives the principle of accountability but has elements of inclusion, innovation, and simplify by bringing staff and leadership to the same conversation to excel together and using best practices for SAS 115 compliance by using Doc-u-Sign for tracking budget approval. This is truly one of those perfect initiatives that our division will wish we had decades back. " -- Joe Gentile, Administrative Operations Manager, Student Affairs.
Steve McCabe, SIS Project. "I greatly appreciate Steve's openness and understanding. He has provided fantastic feedback, both constructive and positive. Additionally, Steve's actions make it clear that he cares about the interpersonal aspect of our work and wants to maintain good relationships with his colleagues." -- Benjamin Hubbard, SIS Project.
James Fong, ETS. "Deliver Excellent Customer Service, Improve Security of University Data and IT Assets." -- Nicole Sattler, ETS.
Rosanna Chiu, AA3. "Rosanna is the top person on our team. She covers for everyone when they are gone plus her own huge load of work. When Norma was out for a month, Rosanna stepped up. When I was too boggled down, Rosanna stepped up. She is the best" -- Queenly Nguyen, AA3 bnfs.